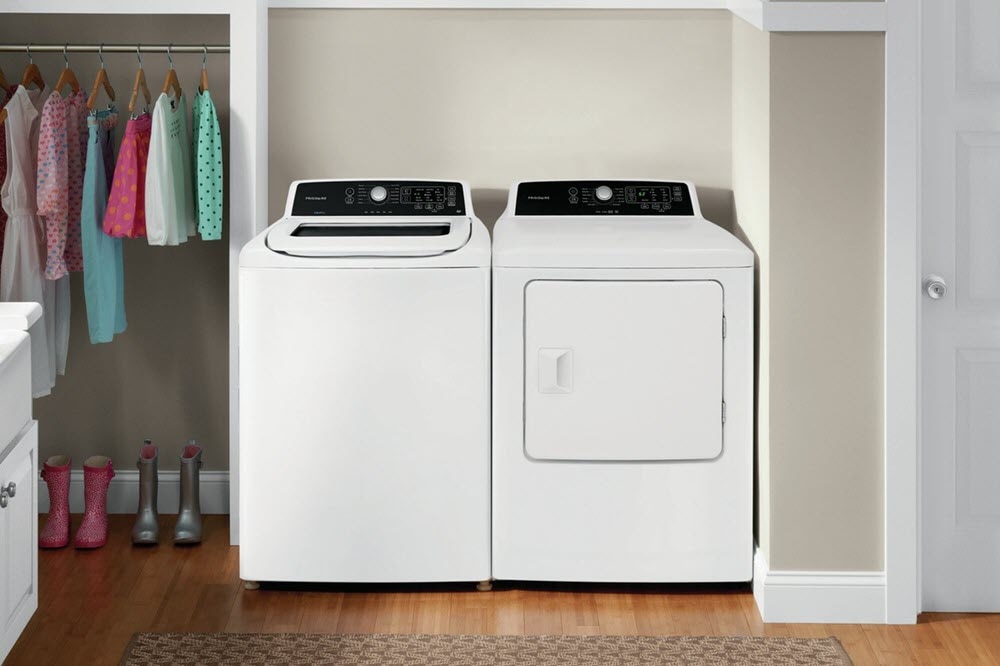 The dryer buying guide from Frigidaire will assist you in selecting the ideal laundry unit required for your manchester and apparel. Considerations like size, capacity, laundry habits, installation types and unique features are all important factors, so let this buying guide help simplify the process for you.


1. Clothes Dryer Size & Capacity Guide

Your clothes dryer size's need depends on your laundry routine, family size and type of garments you clean. Here's a guide.
| | |
| --- | --- |
| Clothes dryer capacity | Recommendation |
| 5kg or smaller tumble dryers | Suitable for single or small households fitting at maximum load of around 5 outfits or 5 towels per load. |
| 5kg or 7kg tumble dryer | Suitable for medium households, fitting 5-7 outfits or 5-7 towels per load. |
| 8kg or bigger tumble dryer | Suitable large households, fitting 8+ outfits or 8+ towels per load. |
2. Laundry Layout & Dryer Installation


Clever space-saving design take the guesswork out of laundry sorting. Clothes dryers can be paired with their matching washing machine for a unified aesthetic, either sat level to each other, wall mounted or stacked using a kit if choosing a front-loader.

If your home does not have a separate laundry room, integrating it into the kitchen or bathroom behind the cabinetry is a good choice.

For installation, clothes dryers require two things: a power source and well-ventilated room. To avoid dampness and mould growth, set up your dryer near a window or use an exhaust fan. If ventilation isn't a choice, take a heat pump condenser dryer into consideration.


3. Types Of Clothes Dryers: How To Choose
Condenser Tumble Dryer

Condenser dryers operate without the need for any outside venting by withdrawing warm air from damp garments collected in a detachable drawer. Thanks to this simple construction, they can be housed in any well-ventilated room.


Variable temperatures

The UltimateCare technology can adapt the cycle temperature flexibly depending on the fabric type so cottons, delicates, white, or colours are all washed with the right level of care. Just select from 6 temperature pre-settings and all your fabrics are perfectly cared.


Large capacity for thorough dry

Frigidaire dryers is equipped with the large drum so that bulky items and family-sized loads can be thoroughly dried in enough space.


Convenient programming


Frigidaire's Delay Start program activates a pre-arranged drying cycle at the most convenient time for you like leaving work, or during off-peak electricity billing hours.


Recommended condenser dryer from Frigidaire Arabia: